Admin

Posts: 405
Joined: Tue Jul 17, 2018 8:34 pm
Location: SoCal
Flags smiles added
"Quotes found on the internet are rarely correct." - Abraham Lincoln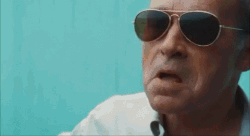 Forum Regular

Posts: 41
Joined: Thu Jul 26, 2018 11:39 am
Location: Torrance, CA
BigDouggieDoug

wrote:

↑

Mon Sep 10, 2018 10:27 pm

Love the vids and pics, Chris and Monching! Thx.

And look at the way Mike attacked that steep hill that frustrated me ... damn impressive Mike!
Hey Mike, any pix or vids by any chance you were able to take on that hill climb? Who could be more frustrated than me? I've tried every combination I can - atrac-elocker-crawl control to no avail.
I guess the lesson here is obvious: if it's your first time, find time to navigate the trail on foot and determine which is the best line to take; it's always better to have the spotter's help right from the onset; better ask someone who made it successfully in the past the right trick.
Thanks again to Kyle, Doug & Brian for the help. I guess making it on top eases the frustration.
Contributer

Posts: 143
Joined: Wed Jul 18, 2018 8:18 am
I posted the pics I had on the FJCforum site since I couldn't seem to upload them here without having a Flicker account. I am not a great photographer... but will gladly email the pics to you if you PM me your email address.
As for the hill climb, in the beginning I lost forward momentum using A-trac and couldn't get power to wheels with A-trac fighting against me putting on the brakes and limiting my throttle input. With the rear locked and A-trac turned off, I had the power to build some forward momentum from a dead stop to easily climb all the way up with the line I picked "effortlessly" and with only a little bit of tire spin as I started the climb. I needed to maintain 4-5mph forward momentum to not get bogged down in the loose rock & dirt.
We'll need to revisit this hill climb at our next AAT run!
Admin

Posts: 405
Joined: Tue Jul 17, 2018 8:34 pm
Location: SoCal
"Quotes found on the internet are rarely correct." - Abraham Lincoln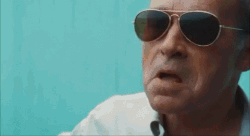 Moderator

Posts: 143
Joined: Tue Jul 17, 2018 9:02 pm
Thanks Chris, for a successful first AAT run on this brand new SoCal FJ Cruisers AAT Forum!
And thanks to the following team members for volunteering your time and sweat: 4.3 chevy, Cammo, cruiser47, Debra M., DRTYBOI, Jeppacrzy, Judy G., Les W., mk-Zero, monflores11, Tweetybird, and wheelinyotas.
Some of the work accomplished:
TRAIL SNAIL . '07 FJC
Noob

Posts: 16
Joined: Wed Sep 05, 2018 1:24 pm
Location: Riverside
Contact:
only toyotas can conquer